Attorney
Printer Friendly Version
Area of Focus
Industry
Education
The University of Akron School of Law, JD, 2002, summa cum laude
The University of Toledo, BA, 1999
Bar Admissions
Ohio Bar, 2002
United States District Court, Northern District of Ohio, 2003
Seventh Circuit Court of Appeals, 2005
Sixth Circuit Court of Appeals, 2007
United States District Court, Southern District of Ohio, 2015
Amanda M. Leffler
Partner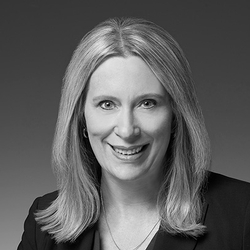 Biography
Amanda serves as Co-Chair of Brouse McDowell's Insurance Recovery Practice Group. As a member of one of the most experienced insurance coverage groups in the nation, she is routinely successful in compelling insurers to honor their coverage obligations. She has substantial experience in both negotiating claim resolution prior to litigation and prosecuting coverage cases against insurers who have denied claims. Amanda has assisted in recovering over one hundred million dollars for policyholders and has extensive experience in numerous types of coverage disputes, including general liability, construction, directors & officers, property, asbestos, and environmental liability.
Amanda also has substantial experience representing companies of all sizes in their business disputes. Her experience is diverse, and includes employment litigation, shareholder disputes, breach of contract, business torts, and zoning issues. Amanda takes a business-minded approach to commercial litigation so that companies can minimize their litigation costs and the time they must dedicate to resolving them.
Amanda is certified as a Specialist in Insurance Coverage Law by the Ohio State Bar Association and is AV® Preeminent™ Peer Review Rated through Martindale-Hubbell.
Biography

Amanda serves as Co-Chair of Brouse McDowell's Insurance Recovery Practice Group. As a member of one of the most experienced insurance coverage groups in the nation, she is routinely successful in compelling insurers to honor their coverage obligations. She has substantial experience in both negotiating claim resolution prior to litigation and prosecuting coverage cases against insurers who have denied claims. Amanda has assisted in recovering over one hundred million dollars for policyholders and has extensive experience in numerous types of coverage disputes, including general liability, construction, directors & officers, property, asbestos, and environmental liability.

Amanda also has substantial experience representing companies of all sizes in their business disputes. Her experience is diverse, and includes employment litigation, shareholder disputes, breach of contract, business torts, and zoning issues. Amanda takes a business-minded approach to commercial litigation so that companies can minimize their litigation costs and the time they must dedicate to resolving them.

Amanda is certified as a Specialist in Insurance Coverage Law by the Ohio State Bar Association and is AV® Preeminent™ Peer Review Rated through Martindale-Hubbell.

Professional & Civic Activities

Leadership Akron, Board of Directors
Ohio State Bar Association, Board of Governors
United Disability Services, Board of Directors, Chair
Sisler McFawn Foundation, Distribution Committee
Akron Children's Museum, Board of Directors
Akron Bar Association, Member and Former Vice President of Membership and Secretary
American Bar Association, CGL Sub-committee, Insurance Coverage Litigation Committee, Co-Chair
Akron Bar Association Foundation, Fellow
Ohio State Bar Foundation, Fellow
CGL Reporter Editorial Board, Part of the Tort, Trial and Insurance Practice Section of the American Bar Association, Editor
Leadership Akron, Class 31, Member
Torchbearers, Past President and Former Board Member
Scanlon Inn of Court, Barrister Member, 2002-2011
Ohio State Bar Association, Leadership Academy, Class of 2011
Ohio State Bar Association's Insurance Law Committee, Chair, Annual CLE program, 2011-2012
Federal Bar Association, Member
Mobile Meals Foundation, Inc., Former Board Member
Child Guidance & Family Solutions, Former Board Member
University of Akron School of Law Alumni, Former Board Member

Articles & Presentations

"General Contractors' Insurance Protections for a Subcontractor's Defective Work," CE This Week (May 31, 2019)
"Emerging Cyber and Computer Coverages and Exclusions," co-speaker with Stephen Embry, PILC Spring Meeting, Austin, Texas (May 9 - 10, 2019)
"Beyond Insurance Coverage," co-speaker with Andrew Miller, Beyond Insurance Conference,"The Exchange - Hedging Your Bet: Going Beyond Insurance When Disaster Strikes," Las Vegas, Nevada (March 28 - 29, 2019)
"Insurance Coverage for Defective Construction Claims," co-speaker with P. Wesley Lambert, Ohio Home Builders Association Spring Meeting, Columbus, Ohio (March 6, 2019)
"What You Don't Know Can Hurt You: A Case Law Update," co-speaker with Stacy RC Berliner, Brouse McDowell Annual Insurance Coverage Conference, Independence, Ohio (October 11, 2018)
"Annual Advanced Insurance Issues," Course Planner and Moderator, Akron Bar Association, Akron, Ohio (December 15, 2017)
"Construction Contracts: Insurance Implications," Cleveland Metropolitan Bar Association, Cleveland, Ohio (November 10, 2017)
"Protecting Your Project With Insurance," co-speaker with Marc Holland, Brouse McDowell Construction Forum, Independence, Ohio (November 2, 2017)
"Bottom of the Ninth: Settlement Issues," co-speaker with P. Wesley Lambert, Brouse McDowell Annual Insurance Coverage Conference, Independence, Ohio (October 12, 2017)
"Cyber Crime: How to Protect Your Business from Cyber Risks," co-speaker with P. Wesley Lambert and Drew Maconachy, North Canton, Ohio (May 11, 2017)
"Managing Environmental Risk," co-speaker with Lucas M. Blower, Andrew Rowles, Lori and Mark Siwik, and Jamie Krejsa, Environmental Insurance Forum (February 16, 2017)
"Annual Advanced Insurance Issues," Course Planner and Moderator, Akron Bar Association, Akron Ohio (December 16, 2016)
"Significant and Recent Ohio Cases Every Property and Casualty Professional Should Know," co-speaker with Lucas M. Blower, Brouse McDowell Webinar (December 13, 2016)
"Emerging Issues in Insurance," co-speaker with Paul A. Rose, Caroline L. Marks, and Lucas M. Blower, Brouse McDowell Annual Insurance Coverage Conference, Independence, Ohio (October 13, 2016)
"Discovery in Coverage Cases," Speaker, Ohio State Bar Association's Insurance Seminar (August 31, 2016)
"Waiver of Subrogation Provisions in Construction Contracts," Construction & Coverage Law Seasonal Newsletter (May 6, 2016)
"Significant and Recent Cases that Every Property and Casualty Lawyer Should Know," Ohio State Bar Association Webinar (April 19, 2016)
"Tips in Evaluating Coverage for Construction Defect Claims," co-author with Charles D. Price, Construction & Coverage Law Seasonal Newsletter (April 14, 2016)
"Insurance Coverage for Police Misconduct," co-speaker with Amanda P. Parker, Patrolmen's Benevolent Association Mid-States Meeting, Cleveland, Ohio (November 12, 2015)
"Border Disputes: Excess Insurers' Attempts to Treat Defense Obligations as Coterminous With Their Indemnity Obligations," co-author with Lucas M. Blower, Insurance Coverage Law Bulletin (November 2015)
"Common Issues Involving Defense Cost Coverage," co-speaker with David Sporar, Brouse McDowell Annual Insurance Coverage Conference, Independence, Ohio (October 1, 2015)
"Giving Notice to Insurance Carriers," Brouse McDowell Business Minutes (July 9, 2015)
"Insurance Coverage Claims," Brouse McDowell Business Minutes (May 7, 2015)
"Insurance Coverage for Emerging Environmental and Energy Risks," Advanced Insurance Coverage Seminar, Akron Bar Association (October 31, 2014)
"Ohio Cases Every Property and Casualty Broker Should Know," Brouse McDowell Annual Insurance Coverage Conference, Independence, Ohio (October 2, 2014)
"Indemnification, Insurance and Bonds," AIA Contracts Seminar, Lorman Education Services, Independence, Ohio (April 15, 2014)
"Considerations When a Policyholder is in Bankruptcy," co-author with Suzana K. Koch, Brouse McDowell's Your Coverage Advisor (Spring 2014)
"Essential Tools for Brokers and Their Clients," Seminar, Moderator and Course Planner, Akron, Ohio (September 19, 2013)
"Recent Developments Affecting Professionals', Officers', and Directors' Liability," Tort Trial & Insurance Practice Law Journal (April 2013)
"Construction Coverage Issues in Complex Insurance Coverage Law Cases," Advanced Insurance Coverage Seminar, Stark County, Ohio (February 22, 2013)
"Reevaluating the Insurability of Punitive Damages," co-author with Gabrielle T. Kelly, Insurance Coverage Law Bulletin (February 2013)
"Construction Risk Management and Insurance," Fundamentals of Construction Contracts: Understanding the Issues, Lorman Education Services, Akron (January 25, 2013)
"Duty to Defend Issues," Course Planner, Akron Bar Association Insurance Law "From Basic to Advanced" (October 30, 2012)
"Policyholder Leverage and Claims Considerations," Ohio Mechanics' Lien Law Seminar, North Coast Building Industry Association (September 2012)
"Construction Coverage Issues and Trends," Moderator and Course Planner, Advanced Issues in Insurance Law, Ohio State Bar Association (August 2012)
"Insurance Coverage Causes of Action" and "Calculating and Proving Loss," Insurance Law Seminar, NBI Inc., Independence, Ohio (May 10, 2012)
"EEOC Lawsuit Not a Claim under Employment Practices Liability Policy," Insurance Coverage Law Bulletin (October 26, 2011)
"Insurance Law Basics," Ohio State Bar Association, Moderator and Course Planner, Columbus, Ohio (August 26, 2011)
"The Time-Money Continuum - Prejudgment Interest as an Overlooked Element of Claim Valuation," co-author with Paul A. Rose, Insurance Coverage Law Bulletin (April 2009)
"Bad Faith 101," NBI Inc., Independence, Ohio (September 2008)
"Maximizing Coverage Under the 'Cause Test'," co-author with Paul A. Rose, Insurance Coverage Law Bulletin (November 2006)
"Insurance Survival in an M&A World - The Impact of Corporate Transactions on the Availability of Insurance for Environmental and other Long Tail Claims," co-author with Keven Drummond Eiber, Insurance Coverage Law Bulletin
"Spoliation of Evidence and New E-Discovery Rules," co-author with Christopher J. Carney, Northern District of Ohio Federal Bar Association Newsletter

Representative Engagements

Successful representation of corporate policyholders and individuals in various insurance recovery engagements, including;
Jury trial and appeal in environmental insurance recovery litigation, in which client recovered tens of millions of dollars, including its coverage case attorneys' fees;
Resolution of environmental insurance recovery litigation involving multiple historical primary, umbrella, and excess liability insurers;
Resolution of asbestos insurance recovery cases for corporate policyholders involving multiple historical primary, umbrella, and excess liability insurers;
Negotiation of payment of defense costs and contribution to settlement by insurers on behalf of numerous construction-industry policyholders;
Litigation and resolution of multiple insurance coverage claims involving allegations of defective construction and issues relating to indemnities and additional insureds;
Negotiation and resolution of first-party property claims, including claims involving substantial wind damage and damage to property in transit;
Obtained insurer contribution to settlement of significant bodily injury claims involving primary and excess insurance policies;
Negotiation of payment of defense costs and contribution to settlement by insurers in connection with bodily injury and wrongful death claims asserted against various corporate policyholders;
Litigation and successful resolution of insurance coverage claims for fracking incident, involving contractors pollution liability and general liability insurance policies;
Negotiation of favorable settlement in connection with directors and officers liability coverage litigation;
Obtained jury trial verdict in first-party property insurance lawsuit.
Successfully defended international client in jury trial and appeal in case involving enforcement of a non-competition agreement, misappropriation of trade secrets, and intentional interference with business.
Successful representation of clients in commercial litigation matters, including:
Resolution of litigation involving oil and gas leases;
Successful representation of municipality in bench trial and appeal in litigation alleging unconstitutionality of zoning ordinances;
Defended and resolved several lawsuits involving employment harassment, discrimination, and retaliation; and,
Successfully argued appeal before Ninth District Court of Appeals in case involving breach of employment contract.

Distinctions

Top 25 Women Cleveland Super Lawyers — 2015-2019
Top 50 Women Ohio Super Lawyers — 2015-2019
Ohio Super Lawyers® through a peer- and achievement-based review conducted by the research team at Super Lawyers, a service of Thomson Reuters legal division — 2014-2019
Recipient of Leadership Akron's Read Family Difference Maker Award — 2018
Recognized attorney for "Notable Women in Law" by Crain's Cleveland Business — May 2018
Top 100 Ohio Super Lawyers — 2018
Torchbearers Distinguished Alumni Award — February 2016
Ohio State Bar Foundation Community Service Award for Attorneys 40 and Under — April 2014
Cleveland's Legal Leaders™ – Top Rated Lawyer in General Practice, Insurance Law, and Labor and Employment — 2013
American Lawyer Media and Martindale-Hubbell Top Rated Lawyer in Insurance Law and Labor and Employment — 2013
Northeast Ohio Top 25 Under 35 Mover and Shaker — 2013
Rising Stars through a peer- and achievement-based review conducted by the research team at Super Lawyers, a service of Thomson Reuters legal division — 2009-2013
Featured as one of 15 up-and-coming Northeast Ohio attorneys under the age of 40, in the issue of Inside Business — 2009
Recognized as a '30 for the Future' Young Professional by the Greater Akron Chamber of Commerce — 2009
Certified as a Specialist in Insurance Coverage Law by the Ohio State Bar Association