Insights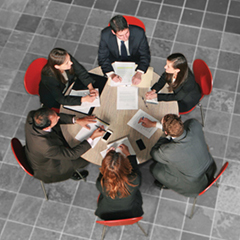 Oil, gas and mineral rights - How courts are deciding issues about ownership
As written in the April 2014 Smart Business News Akron/Canton
By
Christopher F. Swing
, Partner, Brouse McDowell, LPA
Ohio's shale gas region has slated capital projects valued at more than $12 billion, with the industry expected to add 66,000 jobs and $5 billion annually to the state economy starting this year, according to economists at Cleveland State University.
More than 3 million acres have been leased for drilling, with gas and oil companies pouring nearly $7.5 billion in bank accounts for the right to drill. The oil and gas industry, and the legal issues surrounding it, are going to have a profound economic impact on Ohio.
Click
here
to read the rest of the article.